Bike

Bike being ridden
Biographical info
Full name
Bike
Species
Bicycle
Gender
Unknown
Miscellaneous info
Appearances
Happy Wheels series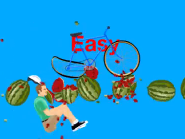 Bike is a rideable entity in Happy Wheels. The character is a bike. The Bike is ridden by Irresponsible Dad. Timmy also sits on the bike. The Bike was an ally of PewDie's until the the 46th episode of Pewdie's Happy Wheels gameplay and commentaries when Irresponsible Dad was noming on some watermelons and the bike ran over Irresponsible Dad making him fall into death. Pewdie shouted "Traitor" at the bike. Later in the same episode, Bike crushes Irresponsible Dad's head, causing PewDie to yell, "Bike is a F**king Traitor!"
Ad blocker interference detected!
Wikia is a free-to-use site that makes money from advertising. We have a modified experience for viewers using ad blockers

Wikia is not accessible if you've made further modifications. Remove the custom ad blocker rule(s) and the page will load as expected.