Cry of Fear
is a total conversion modification for Half-Life. It was released as a mod on February 22nd, 2012, and as a standalone game on April 25th, 2013.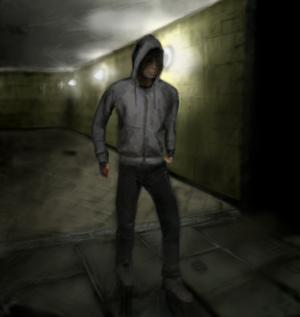 "You wake up in a dark alley, not knowing anything. What has happened anyway? You struggle after the truth and answers. Answers you want to know in the darkness and fear that makes your heartbeat race like violent blows against your head. Where do 'they' come from? What has happened? Are you just going insane? The time is up: You can't stay there reading your SMS's forever. It's time to head out and find the answers"
Ad blocker interference detected!
Wikia is a free-to-use site that makes money from advertising. We have a modified experience for viewers using ad blockers

Wikia is not accessible if you've made further modifications. Remove the custom ad blocker rule(s) and the page will load as expected.