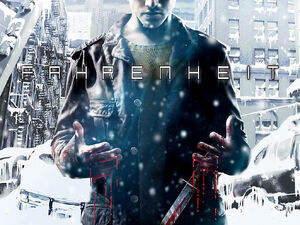 Fahrenheit (Indigo Prophecy) is an indie game where you play as three characters. (not including the flashbacks of the main characters) You play as Lucas. A troubled man who has just murdered someone claiming he had been possessed. He is on the run from other characters you control, Carla and Tyler. PewDiePie refers Tyler to being a 'shitty cop', because Tyler IS a shitty cop. You actually try to stop Lucas and put him behind bars, but nothing is ever as it seems.
The series is actually finished, with 18 episodes.
Ad blocker interference detected!
Wikia is a free-to-use site that makes money from advertising. We have a modified experience for viewers using ad blockers

Wikia is not accessible if you've made further modifications. Remove the custom ad blocker rule(s) and the page will load as expected.