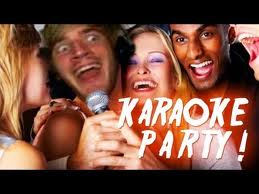 KaraokeParty is an online karaoke styled website. Pewdie currently has 7 episodes, starting on June 7, 2012, of him singing various songs requested by bros and random songs he picks himself. He usually sings in different voices because he claims that if he sings in his normal voice, his score will be even lower than it is.
He likes to make his own version of the song by adding various elements related to his own characters (e.g. "I will always love you, Stephano" in Whitney Houston's I will always love you").
Unfortunately all of Pewdie's Karaoke Party videos are Private, except the newest one, which was uploaded on November 6. 2013.
Ad blocker interference detected!
Wikia is a free-to-use site that makes money from advertising. We have a modified experience for viewers using ad blockers

Wikia is not accessible if you've made further modifications. Remove the custom ad blocker rule(s) and the page will load as expected.