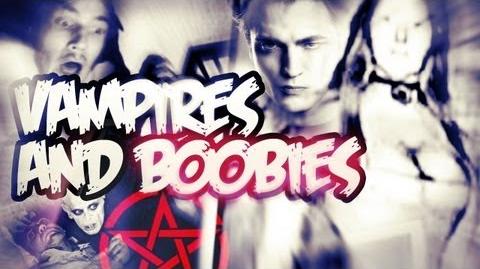 Nosferatu: The Wrath of Malachi is a survival-horror FPS video game developed by Swedish video game developer Idol FX.
At the beginning of the game the player has no knowledge of events aside from those that something is very wrong, his starting weapons are his fists and a trusty cane sword. The objective of the game is to search the castle and save members of the protagonist's family within a one and a half hour time limit. These relatives will die if not rescued soon enough so the player has to hurry. The castle's interiors are randomly generated at the beginning of a new game.
The plot is a version of Dracula, with inspiration from the book and movie Nosferatu. The protagonist is travelling in Transylvania after losing a competition in sword fighting in Sweden. The protagonist, named James, is on his way to his sisters wedding. But when he arrives at the castle, something seems wrong. He discovers that his future brother-in-law is a vampire, who has taken his family members in custody. Now it is up to James to save them all before it is too late.
Ad blocker interference detected!
Wikia is a free-to-use site that makes money from advertising. We have a modified experience for viewers using ad blockers

Wikia is not accessible if you've made further modifications. Remove the custom ad blocker rule(s) and the page will load as expected.