Pewdelia
Biographical info
Aliases
Pewdelia
MrPewdelia
Aki
Gender
Female
Residence
Somewhere in Japan
Political info
Nationality
Japanese
Occupation
Student
Miscellaneous info
Appearances
Misao
Role
Misao's friend
PewDiePie's avatar in Misao
Pewdelia is the name given to the girl who appears in PewDiePie's Let's Play of Misao. She first appears in episode one of Misao. She is then named MrPewdelia in the truth story.
Her real name is Aki. (Which is the default name in the starting menu)
Pewdelia is easily startled by sudden noises.

An example of this is when she accidentally kills herself by slamming herself to the wall when a telephone rings.

Pewdelia can sometimes act insane.
Video Link
Edit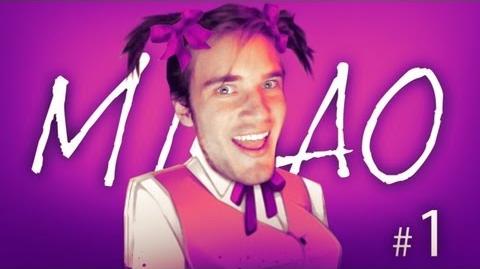 Ad blocker interference detected!
Wikia is a free-to-use site that makes money from advertising. We have a modified experience for viewers using ad blockers

Wikia is not accessible if you've made further modifications. Remove the custom ad blocker rule(s) and the page will load as expected.